01

/ FROM THE PRINCIPAL'S DESK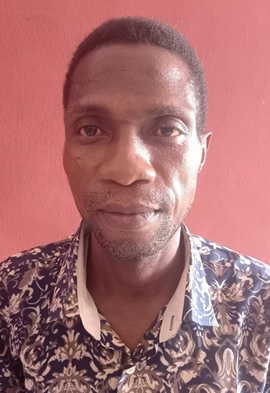 This College got her name divinely chosen for the director, Dr. Niran Olurin using the names of his two sons - GEORGE and DUKE. The first School came into being some twenty-three (23) years ago established at Felele, Ibadan. The Second Sister School was birthed at Odo-ona Elewe, Ibadan on 13th September, 2010.
VISION/MISION
Basically, the School is out to cater for the moral upbringing of the students, prepare them to be good future leaders and making use of their hands and brain to achieve God's purpose for their lives. Staffing : The academic staff All our teachers are very articulate with very high qualifications - first class degree, many with second class upper division some with masters degree, all of them giving their best to the students, with the student taking great advantage of this unique package. Apart from the academic duties of the teachers and other staff, the students are cared for as foster children.
THE ENVIRONMENT
We strongly believe school environment populated with very good buildings are beautiful environments naturally enhance good learning. Our on-going projects are to add further beauty to the School terrain that will fascinate students and parent as first appearance speaks volume.
THE BOARDING HOUSE
The School established a boarding-house that is home-away-from-home; very conducive environment with all necessary facilities put-in-place.
ACADEMIC PROWESS
In the area of academics, our students have always performed beautifully in external examinations. WAEC, NECO etc easily making them gain admission into Higher Institutions within and outside Nigeria. Indeed, they always leave us with nostalgia. Their academic excellence is so impacting that in recent times among "gaint" Schools in Ibadan, One of them came top in a serious academic competition, winning a scholarship to study in a private University here in Ibadan.
MORALITY
Our students are children who demonstrate high-level of morality and sense of responsibility. Their good home background actually leads credence to this kind of responsibility and sense of morality which can make hope for good-tomorrow-leaders. The School is also proud of these children; for whenever they went to represent us, they brought back laurels and various awards.
THE SCIENCES
We are seriously science-biased, though not to the detriment of liberal arts. In fact, the students are very comfortable with the sciences and computer, a challenge to their contemporaries in other schools.
AGRICULTURE
The school management believes in the students going into practical Agriculture, hence their practice in Agronomy (crop production), animal husbandry, food processing e.t.c. This is out to achieve food-production even at the school-level to alleviate food-shortage in Nigeria, contributing our little quota at that level.
Revered S.O.T. Okunsolawo
Principal